Behind KANJINTI®
THE AMGEN Experience you can trust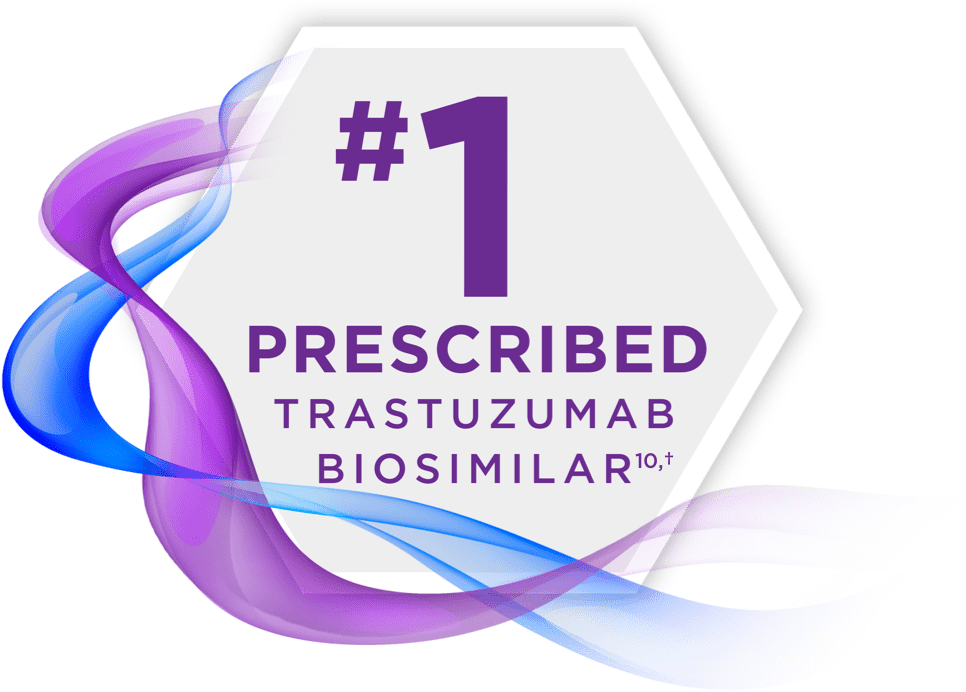 Behind KANJINTI®
THE AMGEN EXPERIENCE YOU CAN TRUST
Kanjinti®
The first and only Herceptin
®
Biosimilar with SINGLE-TRANSITION study data in the early breast cancer
(eBC)
setting
1-8
---
KANJINTI® is indicated for the treatment of:1
HER2-overexpressing breast cancer

HER2-overexpressing metastatic gastric or gastroesophageal junction adenocarcinoma
trastuzumab-anns
(KANJINTI®)
is a recommended treatment option
IN THE NCCN GUIDELINES®
9,
*

KANJINTI®
The first and only Herceptin® biosimilar with SINGLE-TRANSITION study data in the early breast cancer (eBC) seTting1-8
trastuzumab-anns
(KANJINTI®)
is a recommended treatment option
IN THE NCCN GUIDELINES®9,*
*NCCN Clinical Practice Guidelines in Oncology (NCCN Guidelines®) recognize FDA-approved trastuzumab biosimilars for use in place of trastuzumab (Herceptin®). NCCN makes no warranties of any kind whatsoever regarding their content, use or application and disclaims any responsibility for their application or use in any way.
†Current as of April 2021.
‡Multi-dose when reconstituted with Bacteriostatic Water for Injection.